February Newsletter
Spring may still seem a long way off, but the latest edition of the SBS newsletter should reassure you that our faculty is definitely not hibernating! Enjoy.
---
MBA Excellence Around the World
Strathclyde Business School
has become the first in the UK to be judged as offering top quality education in the United Arab Emirates (UAE). It will be the only European University with an official licence to operate an MBA programme in this region, and also the licence establishes the business school as an officially recognized educational institution.
The move is the latest in a series of firsts for the internationally renowned School, and later this year, several other MSc programmes will be launched, including an MSc in Entrepreneurship offered by the
Hunter Centre for Entrepreneurship
, founded by Tom Hunter.
As part of the detailed and lengthy process undertaken by the UAE
Commission for Academic Accreditation
, Strathclyde was scrutinised by the Deans of three top US Business Schools.
This week, Professor Andrew Hamnett, the University of Strathclyde's Principal and Vice–Chancellor, is in Dubai to host an MBA graduation ceremony, which will coincide with a celebration of this achievement.
His Excellency Sheikh Nahayan Mabarak Al Nahayan, the Minister of Education in the UAE will be his guest, as will Dr Tayeb Khamali, Vice Chancellor of the
Higher Colleges of Technology
, Strathclyde's local education partner, and also the Director of the Commission for Academic Accredition in UAE.
Since it launched Britain's first full time, one–year
MBA
programme in 1966, Strathclyde has been at the forefront of developing business qualifications. Today, it presides over an extensive overseas operation and is a world leader in forging commercial and industrial links. It has a Queens Award for Exports.
With a £23million turnover, Strathclyde Business School has 150 academic staff ensuring it keeps abreast of the latest market themes and trends. Indeed, it is now one of only two universities in Europe – the other being the University of Sorbonne – to achieve the UAE licence and accreditation.
---
The Offshoring of Call Centres and Business Processes to India
The findings of a major study for
Scottish Development International (SDI)
investigating the overseas migration of financial services, were presented in a leading plenary to the 12th International Call and Contact Centre Association (CCA) Convention in Edinburgh, during late November 2006.
For more than a decade Professor Phil Taylor and Peter Bain,
Department of Human Resource Management
, have studied the call centre phenomenon, producing a steady stream of reports and academic articles on diverse aspects, and widely disseminating their findings to practitioner and policy making bodies. These have included the
European Commission
, the
EU Parliament
, the UK Government, the
Scottish Executive
and to very many employers and trade union bodies. This has been accompanied by a very high media profile. There has always been a Scottish dimension to this work, having undertaken major projects for SDI and the Scottish Executive and the Scottish–based Call and Contact Centre Association.
Since 2002 they have focused particularly on the offshoring of voice and non–voice services and processes from the UK to India and have developed an international reputation for their ground–breaking research.
In providing feedback from the Conference the CCA reported to Strathclyde Business School, that "we have been overwhelmed by the positive feedback received from members and delegates who attended CCA 12th Annual Convention in Edinburgh last week. Considerable feedback has been provided to us about Phil's content and presentation, which seems to have been very well received by attendees.
"Presenting on Day 2 of our convention has always proved to be a challenge for our keynote speakers however we were delighted that so many delegates remained in the auditorium to listen to Phil's presentation. This clearly highlights the level of interest that still prevails around off–shoring and we were delighted to be able to give delegates the unique opportunity to hear the results of the study.
"We would like to take this opportunity to thank University of Strathclyde Business School for providing us with the opportunity of adding significant value to our Convention Programme with the inclusion of Phil's presentation and the launch of these fascinating results."
Further recent keynote presentations have been made to the
Abbey National Group Union
National Conference,
Scottish Enterprise
⁄ SDI, Amicus National Conference,
Royal Bank of Scotland
Senior Management, European Human Resource Network and the Nordic Finance Sector Unions Conference.
---
ESRC Future of Work Project: The Meaning of Work in the New Economy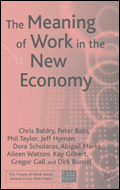 A notable milestone was reached with the completion of this influential research project, the only Scottish–based award under the
Economic and Social Research Council's
Future of Work programme. Three members of the Department of Human Resource Management (Peter Bain, Dora Scholarios and Phil Taylor) were lead members and two others (Kay Gilbert and Aileen Watson) were researchers on this multi–disciplinary project involving a twelve–strong team from four different universities. Focusing on two sectors of the new or 'knowledge' economy (call centres and software development), significant findings have been disseminated since 2002 in around thirty articles in leading academic journals and chapters in edited collections. The culmination of this intense activity will be the publication of the monograph,
The Meaning of Work in the New Economy
, by
Palgrave Macmillan
in May 2007 as part of the prestigious
Future of Work
series.
---
High Rankings in Leading Academic Journal
---
University of New Mexico Seminar

Professor Ann Cunliffe
,
University of New Mexico
conducted a seminar on Social Construction and Reflexivity at the Department of Management, during January. Researchers from the Universities of Aberdeen, Glasgow, Edinburgh and St Andrews joined SBS staff, as well as over 20 members from the General Practice section of NHS Education, formerly the Scottish Council for Postgraduate and Medical Education.
Ann Cunliffe
---
MBA and MSc Graduation ceremony in Malaysia
Three graduates of the
Strathclyde MBA programme in Malaysia
achieved Distinctions, at the recent graduation ceremony in Malaysia. Mr. Loo Choo Leong, Ms. Chan Yin Huei and Mr. Chok Hak Leong all attended the proceedings, to receive their awards. The ceremony saw 60 MBA graduates and 2 MSc. in Finance graduates. The Graduation ceremony was led by
Professor Colin Eden
, Associate Dean and Director of International Division, SBS.
---
HTM Professor Down Under

Professor Tom Baum
of
HTM
was an invited keynote speaker at the
Council for Australian Tourism and Hospitality Education (CAUTHE)
annual conference on Manly beach in Sydney at the beginning of this month. Tom's paper was entitled "The changing face of human resource management in tourism and hospitality: a desert mirage?".
Tom Baum
---
MBM Alumni are Finalists at SIE Enterprise Academy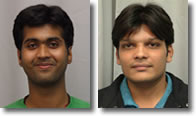 Two recent graduates of the
Strathclyde MBM programme
have reached the final stage of the
SIE
Business Plan competition, launched by the SIE Enterprise Academy. Harsh Agarwal and Gaurang Agarwal beat over 500 entries from across Scotland, to reach the final 70 contestants, and be in with a chance to win the £16,000 prize.
Their business plan involves using eco–friendly auto
Harsh and Gaurang Agarwal
rickshaws to provide a short distance point to point transport service in Glasgow. Running on Cng, the rickshaw are both fuel and space efficient, but can carry up to 6 passengers at a time.
All finalists have just completed a residential training weekend in Dundee. The judging panel for the competition will receive the business plans towards the end of February and give them consideration over a one week period. Then on the 3rd March 2007, each of the businesses pitch for 10 minutes before the panel.
All competitors are then invited to attend the SIE Student Enterprise Conference on the 7th March in Dundee, where the winners will be announced and prize presentations made. Details for submissions for the next Academy can be found at
www.sie.ac.uk
.
---
Success in the ESRC Impact Grants

Professor Gillian Hogg
, with Professor Angus Laing of University of Glasgow and Dr Terry Newholm of University of Manchester, has been successful in the
ESRC Impact Grants
scheme. This scheme is designed to increase the impact of ESRC funded research with the business community. The project, entitled 'Managing Knowledgeable Clients: The Impact of Internet Informed Legal Clients on Professional Practice' draws on the research the team carried out in the
Cultures of Consumption
programme examining
Prof Gillian Hogg
the growth of the internet empowered consumer in professional services. The results identified a number of important features of the changing relationship between professional and client ⁄ consumer as a direct result of the growth and use of internet acquired information. The research concluded that professional discourse is frequently at odds with the client's expectations and as a result there is a potentially widening gap between professional practice and client knowledge. This was particularly apparent in the legal context and the new project will focus on raising awareness of these issues within the legal sector.
---
Research funding Hat trick for Marketing Professor

Professor Alan Wilson
has received £47,365 from Scottish Enterprise to research the 'Customer Experience and Reputation Measurement'. He has also won an award totalling £1,800 from the Market Research Society to investigate 'Public Co-operation in Marketing Research'. And a further £3,000, with Barbara Caemmerer, from Glasgow City Council to explore and attempt to align staff perceptions with corporate brand values.
Prof Alan Wilson
---
More Funding for Marketing
Dr Paul Hewer was awarded, with Professor Douglas Brownlie of Stirling University, £1,980 from the Academy of Marketing Research Initiative Fund to investigate 'Tactics of Consumer Resistance: Exploring debadging as a culture of consumption'.
Professor Susan Hart
,
Professor Gillian Hogg
and
Dr Stephen Tagg
received £14,000 from
Fujitsu Siemens
to carry out work research into 'Customer Intimacy' and the relationship between large corporations and their IT suppliers.
---
New staff for Marketing
Dr Kathy Hamilton
joins the
Department of Marketing
after completing her PhD at Queens University, Belfast. Similarly, after completing her PhD at Strathclyde,
Dr Barbara Caemmerer
also joins the department.
During January, Dr Essam Ibrahim left the department of Marketing to join the University of Edinburgh.
---
TAP Expert in HRM

Professor John Gennard has been appointed Independent Expert to the Technical Advisory Panel (TAP) of the National Joint Council for Local Authority Fire and Rescue Services. This Panel seeks to settle differences between a Fire Authority and the FBU over any alternative duty system to that set down in the Integrated Risk Management Plan. The TAP is chaired by the Independent Expert assisted by the Joint Secretaries to the NJIC.
Prof John Gennard
---
Book Launch of HRM for the Hospitality and Tourism Industries

Dr Dennis Nickson
, Department of Human Resource Management has recently completed a book entitled
Human Resource Management for the Hospitality and Tourism Industries
. Utilising existing human resource management (HRM) theory and practice, it contextualises it to the tourism and hospitality industries by looking at the specific employment practices within them. The text initially sets the scene with a broad review of the evidence of HRM practice within the tourism and hospitality industries. Having identified the broader picture, it then
Dr Dennis Nickson
begins to focus much more explicitly on a variety of HR policies and practices in areas such as organisational culture, recruitment and selection, training and appraisal. The book is illustrated throughout with both examples of best practice for prescriptive teaching and discussion, and international case studies to exercise problem–solving techniques and contextualise learning. It incorporates a user friendly layout and includes pedagogic features such as chapter outlines and objectives, HRM in practice boxed examples, reflective review questions, web links, discussion questions and further reading. The book is published by Butterworth–Heinemann and even before its publication in January 2007 had sold over 500 copies based on advanced orders for the book.
---
Ernst and Young Sponsors MDP top teams
Senior partners at
Ernst and Young
judged three top teams from SBS's Management Development Programme (MDP) at presentations recently held in Glasgow.
MDP is a compulsory class for all SBS undergraduate students (500 in each year), running over 3 years. It equips students with skills for employability in developing students business skills for the graduate labour market. Students work in interdisciplinary teams on business related projects and work closely with employers, throughout their studies.
Ernst and Young sponsored prizes for final year students, with a first prize of £300 for the best group and two runner-up prizes of £100. The winning team, consisting of Fraser Brown, Jordan Dickson, Gordon Ford, Andrew Henderson, Sam McLean and Heather Pollock, were judged overall winners for their project on ethics in business.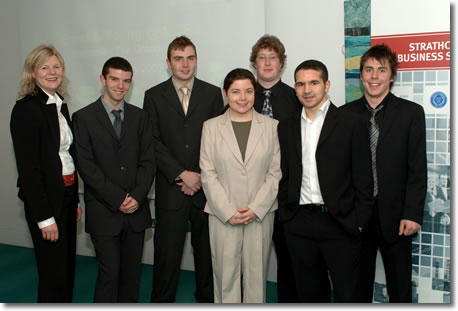 The winning team 4A, pictured with Annie Graham, Senior Manager, Ernst & Young
---
British Airways and the Postgraduate Leadership Seminar

Mike Street, former Director of Operations and Customer Service, British Airways, will provide the next Postgraduate Leadership Seminar on 21 March, Court Senate Suite. Places for his talk, entitled, "Managing Complexity and Change: The Triumphs and Tribulations of British Airways over Three Decades", are available by e-mailing Sarah Poulter on
sarah@gsb.strath.ac.uk
. Full details of this event can be found at
www.gsb.strath.ac.uk/pglseminar
.
Mike Street
---
New PG course from HRM
Responding to the growing demand from both the public and private sector for a detailed course on equality of pay and reward, the department of HRM will launch what it believes will be the first course in the UK dealing with the subject.
Due to be launched this spring, the post–graduate certicate in Equality in Pay and Reward (by open learning) will be suited to those who are developing pay systems, people who are working in personnel or industrial relations, or lawyers, paralegals and consultants in equal pay.
The course will have four 10 week modules which will be delivered by open learning via reading materials, case studies and feedack, supplemented by WebCT and ⁄ or CD roms.
"Most general course aren't able to cover pay in as much depth as is required for those who are interested in having non–discriminatory structures", comments course director, Kay Gilbert. "We've seen a tremendous increase in the number of equal pay cases and we thought it would be useful for staff and trade unions to find out more about this". For more details of this course go to
www.hrm.strath.ac.uk
.
---
Double success 'Down Under' for the Hunter Center for Entrepreneurship
The Hunter Centre scored a double success at the AGSE International Entrepreneurship Research Conference in Brisbane, Australia in February. A paper by Dr Jonathan Levie and Dr Eli Gimmon (who completed his PhD in the Hunter Centre last year) were runners–up for the best Qualitative paper for their paper "Unreliable evidence: why investors misjudge the technological expertise of founders of high technology ventures". Dr Sarah Cooper was runner–up for the best Entrepreneurship Education paper with her co–authored paper "Enhancing entrepreneurial self–efficacy and intentions through education: the benefits of authentic experience."
---
EPRC focus on regional development in Norway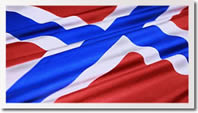 Douglas Yuill was an expert member of an OECD study visit of Norway from 21–26 January. The mission was organised by the OECD Territorial Development Service at the invitation of the Norwegian Ministry of Local Government and Regional Development, and was intended to provide a critical external perspective on regional problems and policies in Norway. The study group, comprising senior officials from Finland and Canada, as well as academic experts, visited Tromsø in the far north (where the sun made a return over the horizon for the first time in two months) and Rendalen in the east (where the population density is less than one per square kilometre) as well as Oslo.
EPRC has also been presenting its regional policy research to Norwegian audiences through two seminars held in Oslo during January. On 10 January, Douglas Yuill presented a comparative assessment of recent developments in regional policy in the EU and Norway to the Ministry of Local Government and Regional Development. Subsequently, on 24 January, John Bachtler participated in an inter–ministerial seminar involving the same department and the Ministry of Agriculture, where he discussed the experiences of interaction between EU Cohesion policy and EU Rural Development policy focusing on the new strategic planning environment for 2007–13.
---
New article – the new priorities of EU Cohesion policy
A new article by John Bachtler and Tobias Gross has been published (in German) with the title "New priorities for Cohesion policy: How are the Member States responding?" in the Austrian journal Raum. Drawing on research funded by the IQ–Net network, the article provides a comparative assessment of the National Strategic Reference Frameworks across the EU27 to indicate the emerging strategic objectives of Member State plans for spending Structural and Cohesion Funds in the 20007–2013 period. Further information on the journal Raum is available from the
OIR website
.
---
EPRC co–authors new "age proofing toolkit" for regional policy–makers
EPRC has joined forces with the Committee of the Regions, Age Concern England and AGE, the European Older People's Platform, to produce a guide to help local and regional authorities cope with the impact of demographic change and an increasingly ageing society. Martin Ferry co–authored the 'age proofing toolkit' which will be launched in Brussels on 25 January at a European Commission conference aimed at increasing awareness about demographic change and helping regions and cities to identify effective policy responses. The toolkit, available in print and download versions in several EU languages, is based around five themes: general trends and indicators, regional economies, regional development, regional infrastructure and regional governance. The English language version of the toolkit is available at
http://www.cor.europa.eu/document/press/2454_ageing_EN.pdf
.
---
Re–appointment to prestigious Enterprise Committee

Colin Bottomley, Hunter Centre for Entrepreneurship, has been re–appointed for a further three years as a Member for the Queen's Award for Enterprise Promotion (QAEP) Enterprise Promotion Assessment Committee (EPAC). The committee makes awards based on the nominations that it receives for individuals who have made a significant contribution to enterprise in the UK. Bottomley is the only Scottish-based representative to sit on the Committee.
Colin Bottomley
---