Click on any of the headlines to go to the story:
---
Take time out of your busy working day to catch up with the news around SBS – and see how busy everyone else has been! If you've got anything to share, please let us know for the next email update – email
Audrey@gsb.strath.ac.uk
.
---
SBS involvement in PLC Awards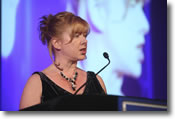 April saw the culmination of SBS's annual involvement with the
Scottish PLC Awards
, which has been run by
PricewaterhouseCoopers
and
Scottish Business Insider
magazine since 1998. This year's event took place in the Glasgow Hilton. SBS academics have played a key role in setting the criteria for each award category and assessing eligible companies from the beginning. Co–ordinated by
Christine Reid
, SBS business information manager, the process is a lengthy one, involving around eight academics interviewing key staff from around 10 companies.
Professor Susan Hart
Aggreko
, the Glasgow-based generator hire specialist, won top billing in recognition of its success on the international stage, walking off with both the Scotland plc of the Year award and Mid–size cap plc of the year.
Professor Susan Hart
, department of marketing, spoke at the awards, calling for an open dialogue between the business school and the business community.
Back to top
---
New arrivals at Department of Management
John Sillince
has joined the Department of Management as professor of organisation studies and management. Before joining Strathclyde, he was Professor of Knowledge Management at Aston Business School, Birmingham. Prior to that he was a senior lecturer and then professor at the University of London Business School, and a lecturer and then senior visiting fellow at the University of Sheffield Management School.
His current research centres around discourse theory, strategy, accountability, trust and identity, and organisation learning.

Dr Sara McGaughey will join the department on July 1. Formerly of Leeds Business School where she held the position of Principal Research Fellow, International Strategy and Entrepreneurship, she previously held posts at Copenhagen Business School as associate professor, and the University of South Wales as senior lecturer.
Her research explores several areas of international management, including international entrepreneurship, institutional entrepreneurship, knowledge flows in multinational enterprises, and alternative approaches to portraying research such as the use of narratives, dramas and cartoons. Many of these interests are reflected in her forthcoming book,
Dr Sara McGaughey
'Narratives of Internationalisation: Legitimacy, Standards and Portfolio Entrepreneurs'
.
Back to top
---
SIRE-sponsored event
World famous economist
Paul Krugman
spoke in Edinburgh in May at an event sponsored by the
Scottish Institute for Research in Economics (SIRE)
of which Strathclyde is one of the participating universities. Representatives from the Economics Department heard him talk on 'Globalisation and Income Distribution'.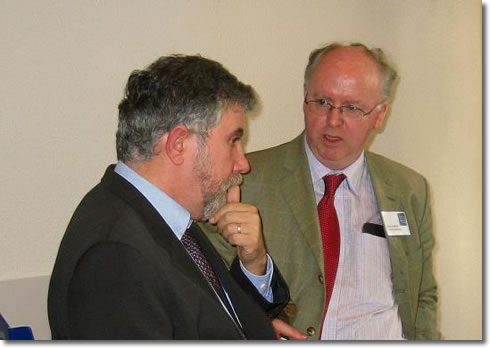 Economist Paul Krugman and John Struthers
Back to top
---
Reaching for the stars in management science
A visit to NASA took place on May 23 to explore possible research collaboration between Strathclyde University and NASA in the area of risk management and assessment.
Professor Tim Bedford from the Department of Management Science, visited NASA's Johnson Space Center in Houston. The visit was hosted by John Turner, the head of risk management on the new Constellation Project, a programme aimed at creating a new generation of spacecraft for human spaceflight.
Mr Turner will be visiting the university in July as part of the 'Bridging the Gap' research initiative, which aims to stimulate collaboration between researchers in the mathematical sciences, ICT and engineering and increase the take up of research advances. During the May visit, Professor Bedford was also fortunate to meet the overall NASA chief, Administrator Mike Griffin and Associate Administrator 'Doc' Horowitz. Professor Bedford's visit comes at a time of increased interest in collaboration between the UK and NASA.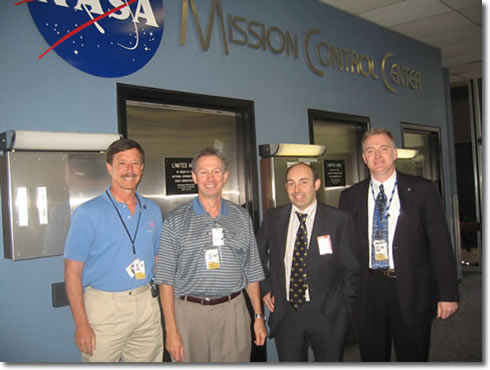 Left to right, Doc Horowitz, Mike Griffin, Tim Bedford and John Turner
Back to top
---
Strategic Alliances video conference at Hunter Centre

The Hunter Centre for Entrepreneurship celebrated its fifth annual video conference link–up with Arizona State University on June 11. The theme this year was Strategic Alliances and it took place as part of the postgraduate Technology Venture Management class run by
Dr Jonathan Levie
within the Technology Entrepreneurship Postgraduate Programme.
Dr Levie's long time US collaborator and entrepreneurial coach Sharon Ballard, who helped set up Technopolis, ASU's highly successful entrepreneur outreach
Dr J Levie
centre, gathered experienced American entrepreneurs to share their wisdom on this topic.
For this fifth anniversary celebration, the Hunter Centre opened its doors to all staff, students and entrepreneurial alumni with an interest in this subject.
Back to top
---
Launch of new HRM book
"Searching for the Human in Human Resource Management"
, edited by
Professor Sharon Bolton
of the Department of Management, and Dr Maeve Houlihan of University College Dublin, was launched at a reception at the 25th
International Labour Process Conference
in Amsterdam in April.
They were also invited to do a poster presentation of the book at the Sloan Industries Review hosted by Massachusetts Institute of Technology, Boston.
The collection of articles is penned by leading critical thinkers in the field of organisation studies and HRM, aiming to put people back at the heart of HRM and organisational analysis. The book offers contributions in three key areas, namely theory, practice and workplace contexts, providing focused analysis of key contemporary HR themes, up to date field data and socially embedded perspectives.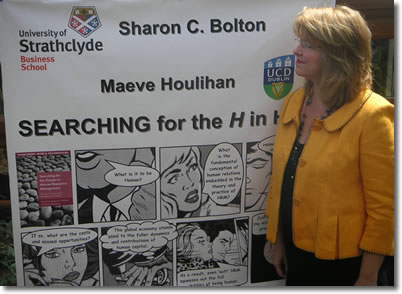 Professor Sharon Bolton
Back to top
---
Best paper awards

Dr Ian Grant
from the Department of Marketing has been awarded a best paper award at this year's
Academy of Marketing
conference, to be held in July at Kingston Business School, London. The paper, "Advertising Agency Planning – conceptualising network relationships" is included in the conference journal, the
Journal of Marketing Management
.
Notably, out of four years, Dr Grant has been selected for best paper and inclusion in the conference journal three times.
See more on the conference at
http://business.kingston.ac.uk/am2007
Professor Lesley Walls and Dr John Quigley of the Department of
Ian Grant
Management Science, along with Ian James of Goodrich Engine Control Systems, won the Best Paper prize sponsored by the Safety and Reliability Society at the recent AR2TS conference at the University of Loughborough in recognition of the demonstrated impact of their research on industry practice. The paper describes the evaluation of the reliability modelling process, for which the theory was developed at Strathclyde as part of a DTI grant during its implementation on the critical path of the design of a new aerospace product.
Back to top
---
Market research appointment
Professor Alan Wilson
of the Marketing Department has been appointed to the Executive Editorial Board of the
International Journal of Market Research
, and will also become the journal's book review editor.
Back to top
---
Key market research figure named
At the recent
Market Research Society
Golden Jubilee Conference,
Emeritus Professor Michael Thomas
of the Marketing Department was named in the listing of people responsible for shaping the market research industry in the UK.
Back to top
---
Greek lecture series latest
The University of Strathclyde's Greek partner,
International Management Studies (IMS)
, continued its 2007 Lecture Series in Business and Management in May, with the latest in its series of monthly evening lectures and discussions.
Dr Mary Zeppou, who works for the National Centre of Public Administration in Greece and teaches at the Hellenic Open University, gave a talk on 'The STAIR Model; a Performance Driver for Making Things Happen in the Public Sector' based on her recent research into the Greek public sector, assessing to what extent the public sector performs its two distinct roles as entrepreneur and as guardian of public interest.
Back to top
---
International visiting groups give positive feedback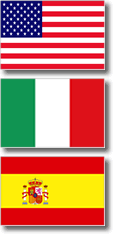 Students from the USA, Italy and Spain visited the Department of Marketing during March. The first group of 15 students from St Peter's College, New Jersey, was led by Dr Karl Alorbi, a 2003 doctoral graduate of the department. They spent a full day in the department as part of their study tour of the UK and Europe, with the visit co–ordinated by
Professor Kevin Ibeh
and
Dr Jim Hamill
.
The second group of 15 Masters in Marketing Communications students from Venice spent three days in the department studying 'sports marketing' and undertaking field trips. Their programme also involved a number of external speakers and was co–ordinated by
Dr Sean Ennis
and Dr Hamill.
The final group comprised 16 Masters in Business Administration (MBA) students from Seville, Spain, and they spent a week in the department participating in a series of customised lectures and company visits. This group's visit focused on the theme of 'marketing to international customers' and was co–ordinated by Professor Kevin Ibeh and Dr Hamill.
Feedback has been positive and future visits are being discussed.
Back to top
---
Montreal conference presentation
Professor Colin Eden
of the International Division and
Professor Fran Ackermann
of Management Science attended the Group Decision and Negotiation conference in Montreal in May as members of the programme committee. They presented two papers.
Back to top
---
ESRC appointment for professor
Professor Chris Huxham
of the Department of Management has been appointed to the
Economic and Social Research Council's
Training and Development Board as of September 2007.
Back to top
---
UAE programme hope
The International Division, along with the Hunter Centre and the Department of Marketing, have submitted the MSc in Entrepreneurship and in Marketing to the Commission for Academic Accreditation in the United Arab Emirates, and hope to gain accreditation for the first cohorts in Dubai in April 2008.
Back to top
---
e-Appointments

Dr Jim Hamill
of the Department of Marketing has been appointed as an e–Business Expert on a large EU–funded project 'eSkills for Russian SMES'. The overall aim of the 2.5 million euro project is to improve the international competitiveness of Russian SMEs through the innovative use of ICT and e–business. Based in St Petersburg, the project covers nine regions of North West Russia.
He has also been appointed as an adviser to
Highlands and Islands Enterprise
on their eBusiness Technology Transfer (eBaTT) II programme. The aim of the three year programme, starting in August 2007, is to improve the competitiveness and productivity of local SMEs through ICT enabled business
Dr J Hamill
transformation.
Back to top
---
PwC get involved in Accounting and Finance
PricewaterhouseCoopers (PwC)
is now sponsoring and become involved in the teaching of the third year finance elective Treasury Management of which Accounting and Finance professor
Andrew Marshall
is class lecturer. PwC is offering prizes for the top three students in this subject and two former Strathclyde students, Sharon Shaw and Morven Campbell, have become involved in the tutorials for this class. Morven also provided one of the lectures this year. Through their experience in risk management, Morven and Sharon provide practical examples to the theoretical and academic aspects of the class and provide links to the professional organisation of treasury managers, the
Association of Corporate Treasurers
. PwC has this year set up for the first time a summer internship in risk management aimed solely at students of this class.
Back to top
---
Breakout Strategy event success in London
SBS Dean, Professor Charles Harvey, along with the co–authors of his book
"Breakout Strategy: meeting the challenge of double–digit growth"
shared their thoughts and insights into breakout strategies at an event in London on May 10. There was great interest shown in hearing Professor Harvey, Dr Thomas Lawton of Tanaka and Professor Sydney Finkelstein of Tuck School of Business speak, with alumni from the three business schools – Strathclyde, Tanaka and Tuck – taking up all the available spaces.
Charles Harvey
Back to top
---
Collaboration track at EURAM
Five colleagues from the Learning to Collaborate project including
Professor Chris Huxham
, Visiting Senior Lecturer
Dr Siv Vangen
and
Pam Hearne
, Research Fellow, all Department of Management, chaired a track at the 2007
EURAM
conference held in Paris in May. The track, entitled Managing and Learning to Collaborate, was concerned with working collaboratively across professional, organisational and even national boundaries.
The final 17 papers, which were selected from 38 originally submitted, were well received and ensured that the track discussions were enjoyable, being both wide ranging and lively.
Back to top
---
First for elective in Dubai
The New Venture Creation elective was conducted in Strathclyde's Dubai centre for the first time by Dr Sarah Cooper of the Hunter Centre, allowing students from centres in Bahrain, Switzerland and Singapore the opportunity to complete the elective without travelling to the UK. The students were also able to share their experiences from the different centres during what was an intensive five day programme.
Back to top
---
Papers accepted at AOM
In addition to those papers mentioned in the last issue of the newsletter, professors Fran Ackermann and Colin Eden have also had two papers accepted for presentation at the
Academy of Management
conference in Philadelphia, as well as being involved as presenters in two professional development workshops.
Back to top