Academics involved in €2.5 million European naval project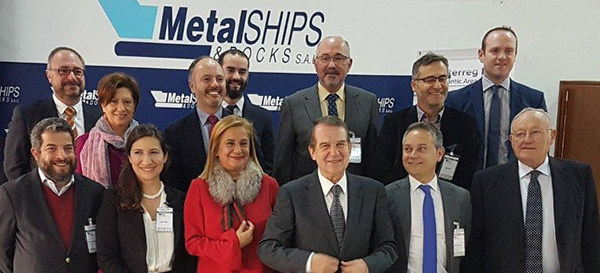 A team of Strathclyde Business School academics in collaboration with their colleagues in NAOME (Naval Architecture, Ocean and Marine Engineering) are part of a new €2.5 million European project to accelerate adoption of Industry 4.0 technologies in European SMEs in the maritime sector.
The launch of the NAVAL 4.0 project took place on November 21 at the Metalships & Docs factory in Vigo, Spain with the presentation of the project partners. Dr Aylin Ates on behalf of the Strathclyde team presented the University to a large audience from Galician industry and government. This international project combines the efforts and knowledge of ten technological centres of excellence, universities and industry associations from Spain, France, Portugal, Ireland and the UK.
The project will focus on selecting 20 Industry 4.0 technologies with the potential to reach the ship building and repair industry, and a training programme will be developed and delivered.