Celebrating 50 Years of Marketing
The Department of Marketing has planted two apple trees in the University gardens behind the Stenhouse Building as part of ongoing activities to mark the Department's 50th Anniversary.
Apple trees symbolise knowledge, education and wisdom, representing the Department of Marketing's continued commitment to impactful research, useful knowledge and world-leading teaching and learning. Staff and students gathered for a tree-planting ceremony, led by Head of Department Professor Beverly Wagner.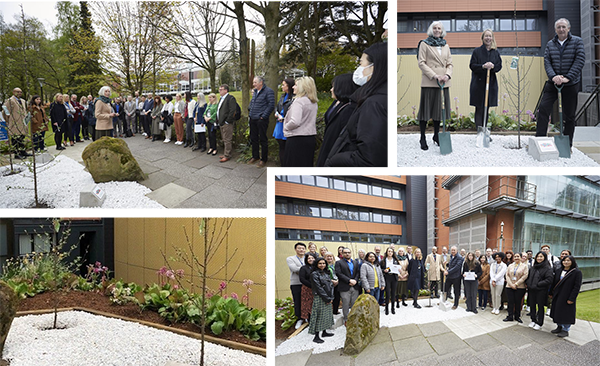 The tree planting ceremony was followed by a celebratory lunch and prize giving in the Stenhouse Building. Class prizes were awarded to undergraduate students Natalia Grochowska (1st Year), Vanessa Cullen (2nd Year) and Sophie Boyd (3rd Year). The lunch was a fantastic occasion for Marketing staff and students to reconnect, sharing some cake and fond memories. As the department continues to grow, it was a great opportunity to formally welcome new members of staff and PhD students.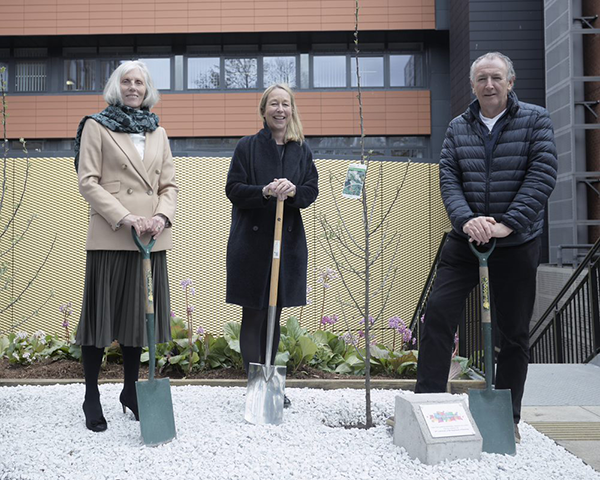 The occasion was also used to remember late colleagues, Professor Michael Baker and Professor Stephen Young who played central roles in establishing and building the success of the department. The department was particularly pleased to welcome back Professor Alan Wilson for a long-awaited celebration of his retirement. Professor Beverly Wagner said, "Having Alan back on campus with us all has made the occasion all the more special."
As the celebrations for the 50th Anniversary continue, you can keep up to date with all the events via the website here.