Enjoying the journey: work, MBA and triathlons
By Mohammed Jallad - Posted on 2 August 2018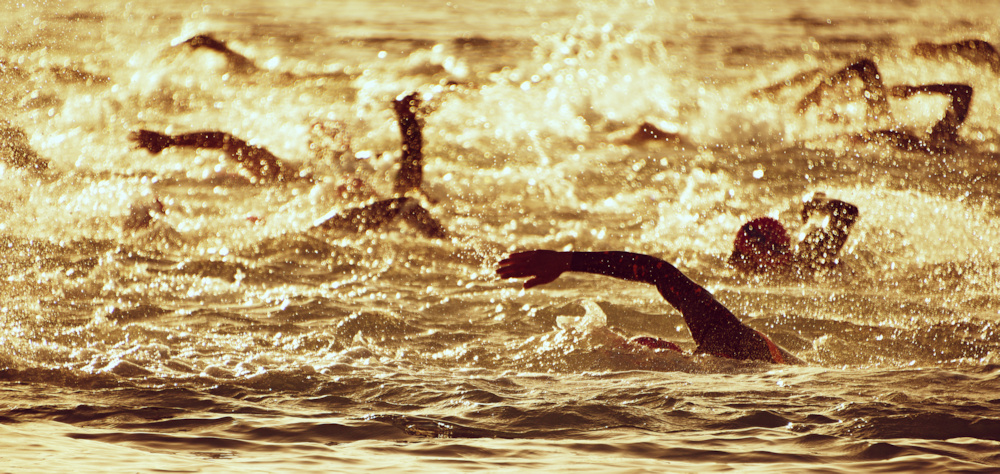 Mohammed Jallad is undertaking an MBA in Strathclyde Business School's Abu Dhabi centre. Mohammed has a busy schedule of work, study and triathlon training, and recently travelled to Scotland to take part in the Celtman Extreme Triathlon.
I started doing triathlons after knee surgery three years ago. I was driven by the need to demonstrate to myself that I was still ok, in fact, even better than I was before the surgery. And it's a message to others about the extent to which someone in my position could go.
I have now done two full distance Ironman competitions and many other challenges along the way. I've tried out ultra trail running and managed to finish a brutal 100km race.
The actual races are the end result – what people don't see is the training, the real work, which happens behind the scenes. I swim on Saturday morning, bike and run every Sunday and Tuesday, complete a wild long run on Thursdays and sometimes bike on Friday mornings too.
It's hard work combining training with my MBA work and my job but it's all about time management. All I need is seven hours sleep a day which leaves me with 17 hours a day plus weekends. Mostly people take the easy route and use the extra time to chill out or relax. Not that relaxing isn't important, but, for me, it needs to be monitored.
Doing an MBA and training for a triathlon have some similarities – to do either, one must be committed, dedicated, persistent, show perseverance and have a vision in mind.
The one thing I have learned – and this clicked while racing on my bike – and would pass on to everyone is that 'it's not only about the finish line, it's the journey as well'. Being in the moment and enjoying every bit of it is what brings peace and joy to your soul: meeting people, helping one another, being the best version of yourself at any given moment, achieving milestones and being out in Nature. Our busy and stressful lifestyles sometimes make us forget the moment we're in and we worry about the future and what we're doing and I think training physically can help train you mentally to live for the moment.
Scotland was mind-blowing, absolutely beautiful – the countryside, the people, everything. Yet the Celtman Triathlon on June 16 was a new level of challenging for me. Coming from the UAE where it's exceptionally warm most of the year to a cold place, swimming in freezing waters, cycling up hills while it's pouring rain and finishing off with a marathon trail run was something out of this world to me.
However, it was so pure and natural. Unlike other triathlons where there are tonnes of parades, people cheering everywhere, bells and loud noise, the Celtman was the opposite: we started out in a remote place where only swimmers were allowed with just some Scottish music in the background. Everyone was stripped of any titles or social standing at that point. It didn't matter where you came from, what you did, or how much money you had, we were all in this together; calming and helping each other.
While in Scotland I visited Glasgow, attended a comedy show, went to bars, met new people and went to some parks and gardens. I loved Scotland – I think it's a very exceptional place where the people seem well-bonded and are working together to keep their country bright and beautiful. It was great to visit Scotland to see our home campus.
I'm due to graduate in 2019 and until then my plans are to complete another extreme triathlon, finish a 100 mile trail run and I'm completing the UTMB-OCC trail run in August as a step towards these goals. Work-wise, I'm an engineer but my plan is to engage deeper in the business management area and work towards becoming a business operation manager. I'm also working on growing my start-up "Pipa's Athletes – Athletic Adventure Travelling".
I'm loving my MBA – always learning something new, whether academic, social or about myself. I'm developing new skills and meeting new people – I couldn't ask for more.
---
---