Space entrepreneurship: the megatrend shaping our future
By Sharon Lemac-Vincere - Posted on 25 October 2023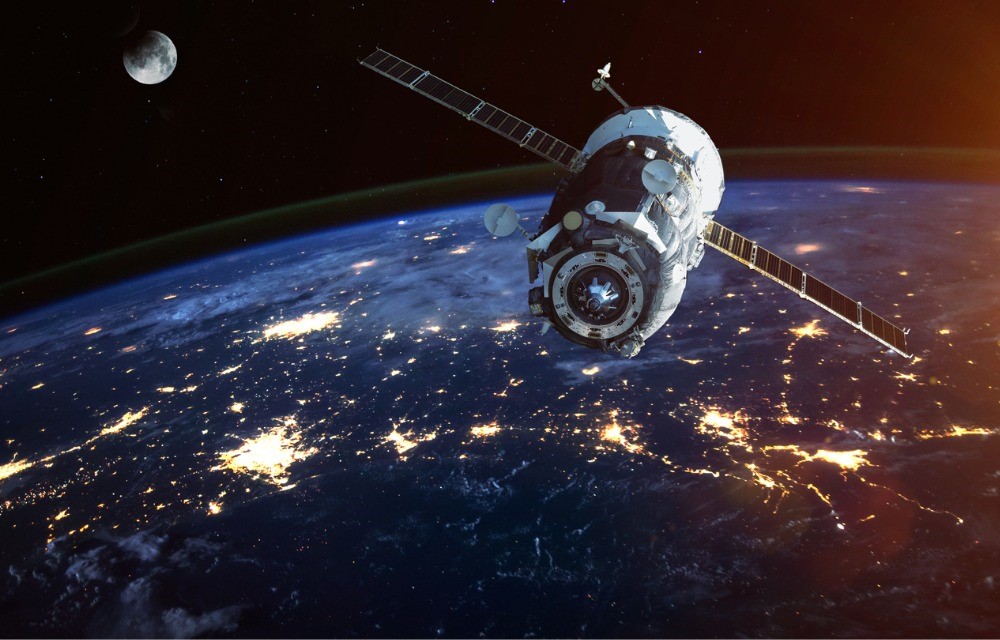 Following Space Entrepreneurship week earlier this month, Sharon Lemac-Vincere writes about space entrepreneurship as a megatrend and its implications for the future.
A megatrend is understood to be a profound and transformative development with far reaching consequences. It usually takes place over a long period time - 10 to 30 years - and leads to societal changes in a variety of sectors, areas, and countries.
What we have witnessed over the last twenty years is the transformation of 'Space' being the domain reserved for a few nation states and space agencies to the emergence of 'New Space'. New Space has largely been driven by three billionaire entrepreneurs (Elon Musk, Richard Branson, Jeff Bezos) and their courageous and bold ambition and vision to drive down the costs not only making space travel and exploration more accessible but also opening up new markets where space manufacturing, mining, tourism and colonisation could all one day be possible.
The 'New Space' sector today is much more than rockets, and the transformation in the sector has led to many changes in our day-to-day lives. Our mobile phones now have satellite connectivity; satellite networks can now connect remote areas; space-based data is used in farming, monitoring climate change and GPS. Emerging developments in space are likely to continue to shape life on Earth, for example 3D printers have been used to print organs in space which could provide a solution to donor shortages on Earth, and the extreme environment in space has also resulted in commercial businesses looking to space for medical tests and development, harvesting food, and harnessing solar energy from the Sun, and beaming it back to Earth. It is the width and depth of sectors that space cuts across which highlights the potential for entrepreneurs to pivot into the space sector and ride this megatrend wave.
But while the unlimited potential of the commercial space sector is gaining traction, it may be surprising to learn that the UK space sector remains relatively small with only 1590 registered businesses (UK SPACE, 2023). The sector is dominated by innovative SMEs with "considerable talent and problem-solving capabilities" (Home of Commons, 2023), but they are often under-utilised as there is an over reliance on a few large businesses and a lack of sector wide collaboration. And new entrepreneurs to the sector can also face challenges in developing commercially viable, scale-able products, which are technically mature enough to attract investment.
What's more, a recent Space Sector Skills survey (2023) found that the space industry was "dominated by white men, who make up more than 70% of the workforce, and is significantly less diverse than the population as a whole". The lack of diversity in sector was an issue which female space founders stressed was also an issue in terms of investor diversity. Female founders in the sector repeatedly reported being overly scrutinized on personal issues rather than their business proposition. This suggests that there is a compelling argument to find new innovative methods to grow the sector and support space entrepreneurs, just as Elon Musk, Richard Branson and Jeff Bezos found new ways to get to space.
Despite these challenges the space sector is an exciting entrepreneurial blank slate which provides the perfect backdrop to think differently, aim high, re-frame issues and drive forward innovation which could revolutionise the way we live on Earth (and in space).
Space is - and should be - open for all and for those individuals who are not inspired personally to embark on an entrepreneurial voyage into space, the Scottish Government predicts that the industry could create 20,000 jobs by 2030 and the recent UK wide Space Skills Survey (2023) also found the sector had skills gaps in Leadership, Strategy, Artificial Intelligence, Machine Learning and Cyber Security. And so our students can make a difference as space entrepreneurs are on the lookout for graduates and experts with these skills. Personally, I am excited about the endless possibilities and opportunities for our students. I believe that this megatrend is by far the most fascinating field of entrepreneurship and that it will continue to transform our lives for decades to come.
---
---